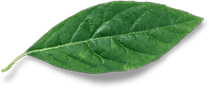 Barnhill Farmshop T/A Barnhillboxes.com Terms of Trading
Barnhillboxes.com Returns Policy
If your order is incorrect or damaged, please call or email us and we'll do our best to rectify any problems as quickly as possible.
Wrongly Supplied Products
Please inform us within 24 hours from the date of the goods received, if any items incorrectly supplied. We will then arrange collection and either provide a refund to the same payment card as used to place the order or send replacement correct items as soon as we receive the goods.
Defective or Damaged Products
If the products received are thought to be defective or damaged in some way, the products may have to be returned to Barnhillboxes.com. If this is the case, this must be before the Use By date of the products and we will arrange for the product to be collected. If the goods are found to be faulty or defective, we will offer a replacement or a full refund.
Right To Cancel
Your right to cancel starts at the time of placing the order, as all of our products are food and therefore perishable, your right to cancel ceases at the point of dispatch.
Guarantee of Quality.
If you are not completely satisfied with any products you receive from Barnhillboxes.com please tell us so as we can continually improve our service.
Barnhill Farmshop T/A Barnhillboxes.com
Terms and Conditions
Guarantee of Quality
Barnhillboxes.com guarantees that all products supplied to customers are of the highest quality.
Payment Options
Barnhillboxes.com accept all major credit/debit cards (no minimum) using the STRIPE secure payment system and PAYPAL payments through the secure PAYPAL payment system. All transactions are in Sterling GBP.
Acceptance Of Order
Our acceptance of your order takes place at the dispatch of the order, with the exception of special orders you may cancel your order up to this point. The purchase contract is made at the point of dispatch. The responsibility for the order is ours until you accept delivery of the order. We make every effort to dispatch your order as quickly as possible or to arrive on a date specified by you, but we cannot be held responsible for events outwith our control. Please note due to the perishable nature of products sold on Barnhillboxes.com we will not accept order cancellations after the point of dispatch.
Website Liability
We make every effort to ensure our website is as accurate as possible but we can accept no responsibility for any loss resulting from information contained on our website or in respect of any omissions or errors. We give no warranty to any of the information contained on our website. To the extent of the law, by using Barnhillboxes.com you agree that we will not be liable to you or any third party for any loss or incidental damages that arise as a result of using Barnhillboxes.com
Returns Procedure
Please visit our returns page for full details of our returns policy.
Refunds
Refunds for valid claims will be made via the same method of payment as used to place order.
Right To Cancel
Your right to cancel starts at the time of placing the order, as all of our products are food and therefore perishable, your right to cancel ceases at the point of dispatch.
Delivery Methods & Times
Barnhillboxes.com will make all local deliveries, where possible, on a next day basis.. Our couriers collect the completed orders from Barnhillboxes.com and delivers them direct to your door. Customers can give additional delivery instructions for their order online at the time of purchase. Deliveries are attempted at least once on the day of delivery. Barnhillboxes.com may deliver the package to a neighbouring house either two doors up or down from the delivery address whilst posting full instructions for collection on a delivery card at the delivery address.
Retention of Title
This remains with Barnhillboxes.com until the goods are paid for in full.
Delivery Charges
These are automatically added to the cost of the product as part of the process of submitting an order. Postage/delivery is subsidised for local orders – Barnhillboxes.com charge between £3.00 time £5.00 delivery for local orders depending on the distance.
Insurance
Liability insurance is included.
Application of Value Added Tax (VAT)
VAT is included in the cost of each product, where applicable.
Image Liability
Please note that pictures on the website are for illustration only and will be different from actual product. Fresh produce is seasonal and can vary widely in terms of quality and price. If in doubt, please contact us before ordering. Errors & omissions excepted.
Discount Coupons
Please note only one discount coupon can be used per shop session. We will not accept orders with multiple discount offers on them.
Order Confirmations
Upon submitting an order using our automated shopping basket system, the customer will receive an email and/or text containing order confirmation and details of the order.
Data Protection
Barnhillboxes.com are committed to protecting your privacy. We will only use the information that we collect about you lawfully (in accordance with the Data Protection Act 1998) and according to the Web Trader Code of Practice. We collect information about you for 2 reasons: firstly, to process your order and second, to provide you with the best possible service. Barnhillboxes.com will not e-mail you in the future unless you have given us your consent. Barnhillboxes.com will give you the chance to refuse any marketing email from us in the future. The type of information we will collect about you includes: your name, address, phone number, email address. Credit/debit card and Paypal details are processed by the third party secure payment systems STRIPE and PAYPAL. Barnhillboxes.com cannot access customer Credit/Debit card or Paypal details. We will not share your email address or any other details.
We will never collect sensitive information about you without your explicit consent. The information we hold will be accurate and up to date. You can check the information that we hold about you by emailing us. If you find any inaccuracies we will delete or correct it promptly. The personal information which we hold will be held securely in accordance with our internal security policy and the law and the Web Trader Code. If we intend to transfer your information outside the EEA (European Economic Area) we will always obtain your consent first.
We may use technology to track the patterns of behaviour of visitors to our site. This can include using a 'cookie' which would be stored on your browser. In compliance with UK-GDPR this can be opted-out of using the links displayed at the bottom of every Barnhillboxes.com page. Alternatively you can usually modify your browser to prevent this happening. The information collected in this way can be used to identify you unless you modify your browser settings. For more information visit our Privacy Policy page.
Multiple Orders
For multiple orders (company or corporate gifts) please contact us separately by e-mail: customerservice@barnhillboxes.com
Unforeseen Circumstances
While every effort will be made to meet shoppers demands, cancellations or variations may be necessary as a result of Act of God, War, Strike, Lockout, Labour Dispute, Fire, Flood, Drought or other causes beyond the control of Barnhill Farmshop T/A Barnhillboxes.com
Complaints
If you have a complaint please contact us immediately by e-mail to customerservice@barnhillboxes.com or by phone 07836767744. All complaints will be acknowledged within one working day. Any complaint will be dealt with fairly, effectively and confidentially in accordance with the Web Traders Trust UK Code of Practice. These complaints will be dealt within seven working days.
Law
These terms and conditions shall be governed by and construed in accordance with Scottish Law and you hereby agree to be subject to the jurisdiction of the Courts of Scotland.
These terms and conditions do not affect your statutory rights.
Company Details:
Registered Company Name and Office Address:
Barnhill Farmshop T/A Barnhillboxes.com
Head office
The Old Hayshed
Barnhill Farm
Houston Road
Inchinnan
PA4 9LU
Tel :- 07836767744